TESTS
We are a center for breast imaging (senology) and we carry out tests both for SCREENING and DIAGNOSIS.
There are currently two types of test :
The individual screening combines history taking, a physical examination, a mammography, and if needed (based on the results of the mammography), an ultrasound.
The Mammotest is offered solely to women aged 50 to 69 and is organized by the ministry of health. This free test consists in a mammography that is submitted to quality control and double reading in an independent center. This test does not include a medical consultation. Our center is certified to carry out Mammotests and is equipped to comply with the screening program. The results are sent to the patient's physician after double reading.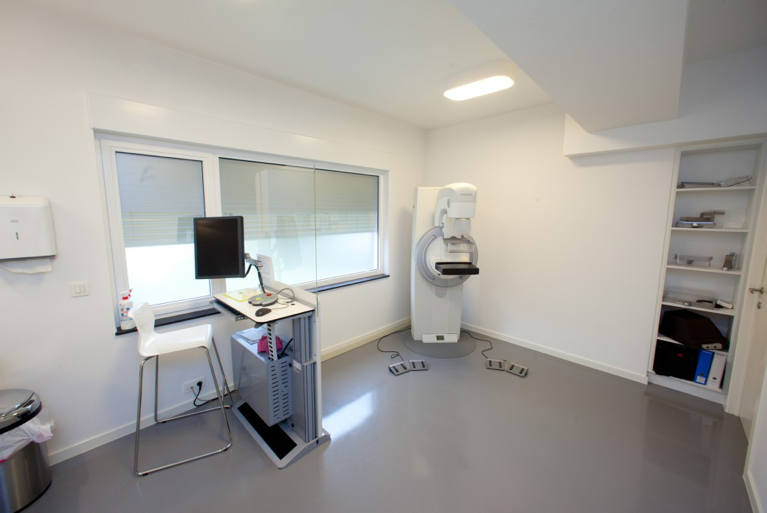 To diagnose breast diseases we use both mammography and ultrasound. According to our findings we perform biopsies with mammography ("stereotactic" biopsies) or with ultrasound (ultrasound biopsies).
There are three types of biopsy: fine-needle aspiration, thru-cut, and core-needle biopsy with aspiration.
The biopsies are sent to the C.M.P. (L.B.S.) laboratory and analyzed by pathologists who are experts in breast disease. We also perform ductographies.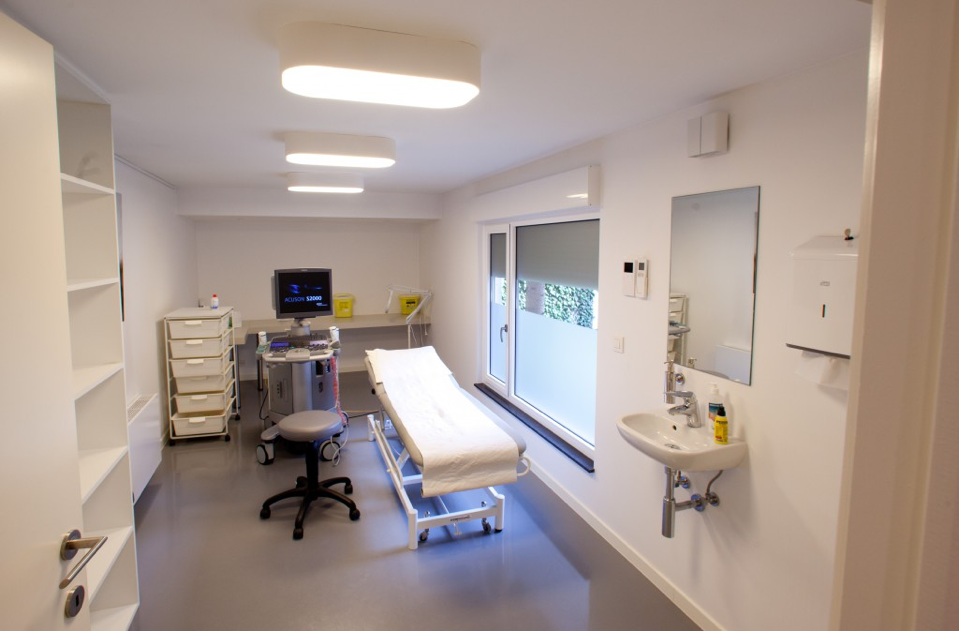 EQUIPMENT
The center is equipped with state-of-the-art medical technology, with a digital mammography unit and an ultrasonograph of the latest generation. The center also has high definition screens and an archiving system allowing us to keep all records of tests performed at the center and thus facilitating crosschecking with previous tests. This equipment is in compliance with the European quality standards as well as with the Belgian federal screening program.
QUALITY CONTROL
Our equipment is subjected to biannual quality inspections by agents accredited with the ministry of health. Moreover, the center performs internal quality control testing to ensure the ongoing performance of the equipment.
RESULTS
At the end of the visit (except for mammotests) a report is drafted and sent by post and email (e-health) to the referring physician.
The images are recorded on a CD-ROM which is usually given to the patient at the end of the visit.
In case of positive results the physician always contacts the general practitioner or the gynecologist to ensure fast and seamless communication.